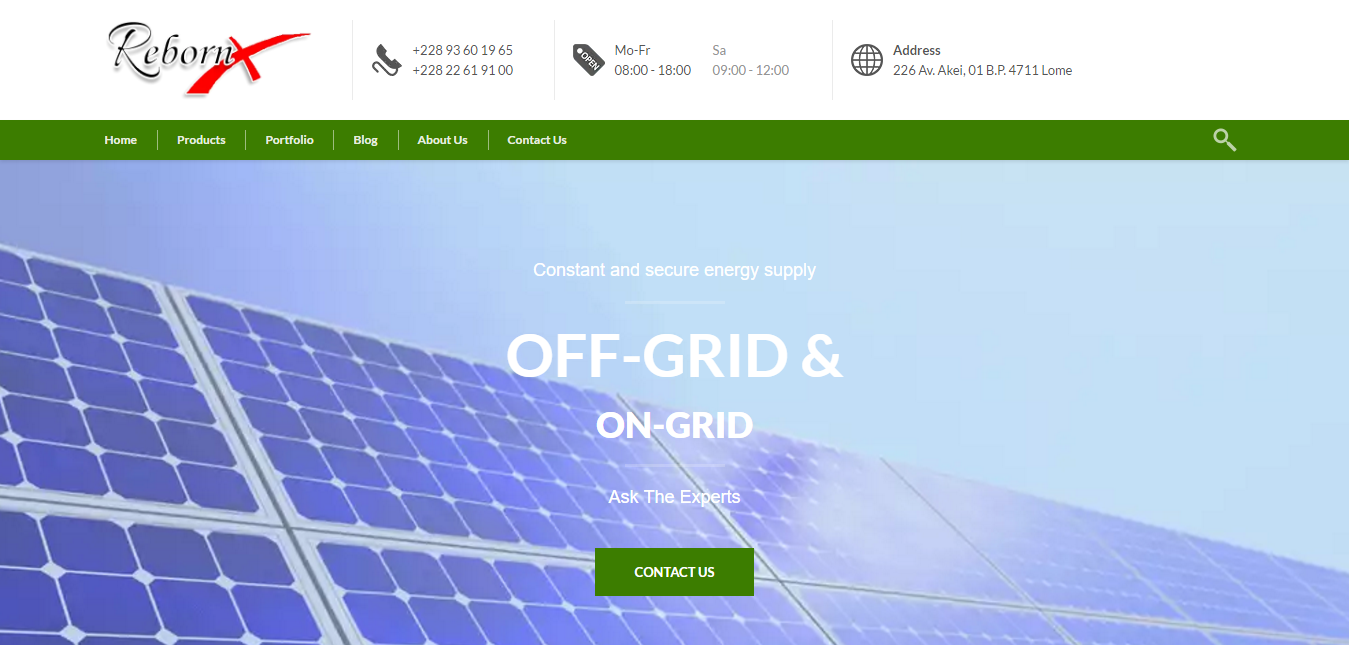 Reborn X Sarl (Reborn Clean Power)
Web-Development & Hosting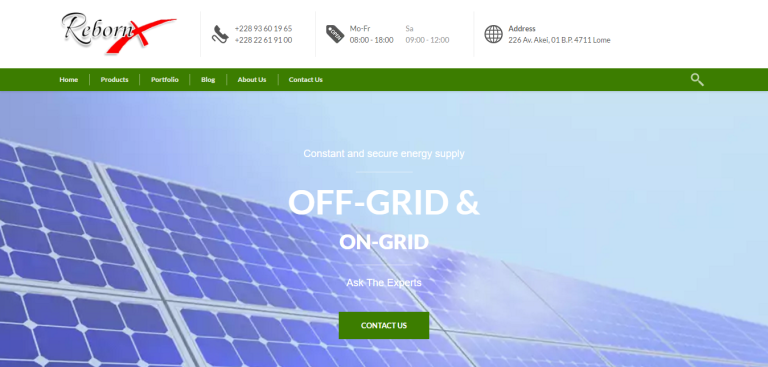 Description
RebornX or Reborn Clean Power is specialized in Solar and Battery Storage system. Guiding African continent for a more reliable electric source.
We helped with the design choice and implement several SEO, Visual Composer tools to administrate and market their branch.
We suggest Reborn Clean Power to use WordPress, since WordPress is easy to maintain and administrate of pages, posts and styling.
We have chosen a professional theme/design to represent the company business goals.
Premium Visual Composer + Visual Composer Add-Ons (60 Tools), SEO Plugin, Premium Responsive Slider
Without SEO a website doesn't survive on Web. We focused mainly on the optimization and implementation of SEO technique to generate the most keywords of Solar Panels. Also we used techniques for the international standard alike schema.org and Social Media standards.
PHP / WordPress 80%
HTML 100%
CSS 100%
jQuery 60%
reprehenderit in voluptate velit esse cillum dolore frigat heront eu fugiat nulla pariatur excepteur sint proident unitic
Guy Ahossoude / CEO RebornX