Keeping it Fabulous
Web-Development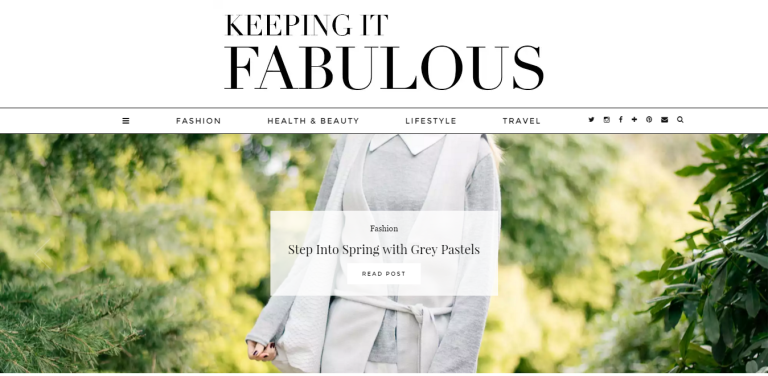 Description
Keeping It fabulous.com an fashion and lifestyle blog, photography of traveled place around the globe. The blog always points out the best fashion stores like The Fifth Collection. It's always good to see another's journeys to make your own dreams.
We helped with the design changing and implement several SEO, Visual Composer tools to administrate and make the website more functional.
Keeping It Fabulous knew that WordPress would be the best choice in the current market. We have setup and implement several tools (See Mods / Plugins) to easier maintain her own blog.
We have received a theme from Keeping It Fabulous and had to change the basics until their expectation was fulfilled.
Premium Visual Composer + Visual Composer Add-Ons (60 Tools) SEO Plugin Premium Responsive Slider
Without SEO a website doesn't survive on Web. We focused mainly on the optimization and implementation of SEO technique to generate the most keywords of Keeping it Fabulous. Also we used techniques for the international standard alike schema.org or Social Media standards.
PHP / WordPress 70%
HTML 100%
CSS 100%
jQuery 90%
Okay perfect. Thank you Sebastian. Was great working with you!
Sharron Goodyear /
Keeping it Fabulous